<!-Local Time Clock widget - HTML code - localtimes.info -->

Lee's Summit, MO
<!-end of code-->
---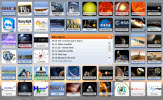 Astronomy web links
used with my classes.
Click here.
---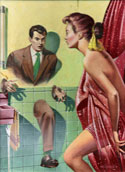 Click here to read or
download scanned copies of
Peon, one of the original Scifi FanZines.
Volume 23 -- Issue 11
November 2017


Welcome to this issue of Qué tal. Here you will find useful observing information about the visible planets, our Moon and other moons, the Sun, as well as various 'things' celestial.
Among these web pages you will find monthly star maps for either the northern or southern hemisphere that are suitable for printout. Animated images are utilized to illustrate celestial motions such as orbital motions of the planets, and other solar orbiting objects, or apparent and real motions along the ecliptic and the local horizon. Regular features include plotting the monthly positions of the visible planets using heliocentric coordinates; following moon phases; conjunctions; the sun's apparent motion and the Earth's real motion along the ecliptic.



For additional observing information and other useful Earth and Space news posted several times each week follow my WordPress Blog at bobs-spaces.

At A Glance: Welcome to this issue of Qué tal.
This month only Mercury and Saturn remain as evening planets with Saturn setting earlier each evening as the month progresses. Mercury moves out to its greatest eastern elongation during November and is well placed for northern hemisphere observers. In the pre-dawn morning skies watch for Jupiter to move higher into view, while Venus is lower each morning moving toward the Sun and superior conjunction early next year. Mars continues to become more visible as it rises earlier, closer to midnight during the month.

E-Mail Starwalk -- Previous Issue
Privacy Statement -- Credits & Some Particulars
Site Map




-.-. .-.. . .- .-.  ... -.- .. . ... 


Total Lunar Eclipse 31 January 2018

What will the total lunar eclipse look like from where you live?

Click

here

to go to the

Hermit Eclipse

web site to find out.